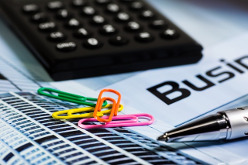 Welcome to my Website!
Do you need support with the handling of your daily office routine?
SEKRETARIATSSERVICE REIER will assist you with a focus to the essential and will leave nothing to chance.

I offer you a comprehensive secretary/PA service according to your requirements.
Find out more about my services on the following pages!

Ilona Reier
About Myself...
international law firms
project development/construction business
Air conditioning production
beverage manufacturing
telecommunication
chemistry
forwarding agency
I can offer you professional, effective and flexible services, either from my office in Velbert or at your company - according to your requirements for an hour, a day or many months. Getting quickly familiar with new working areas, reliability and deliverance within the agreed time at best conditions will convince you, too!
Your advantages
Not only for large corporations but also for medium-sized businesses or for freelancers the outsourcing of administrative work has its advantages:
service 24/7 including weekends
no provision of an employment structure
saving of labour costs
assignment only upon requirement
transparency of costs